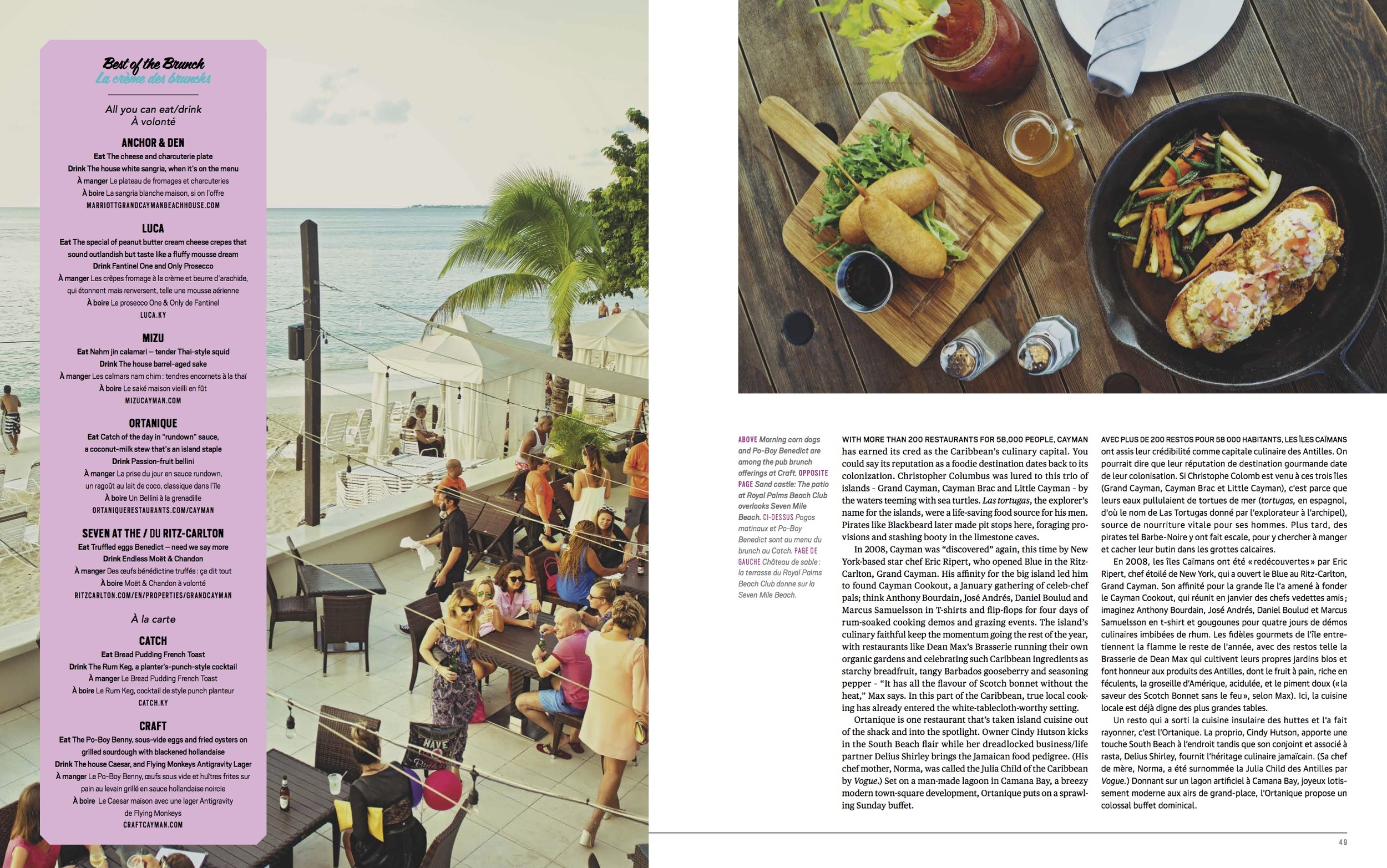 enRoute Magazine (Air Canada in flight magazine) February 2016
I was featured as part of an article highlighting the thriving Brunch culture in the Cayman Islands.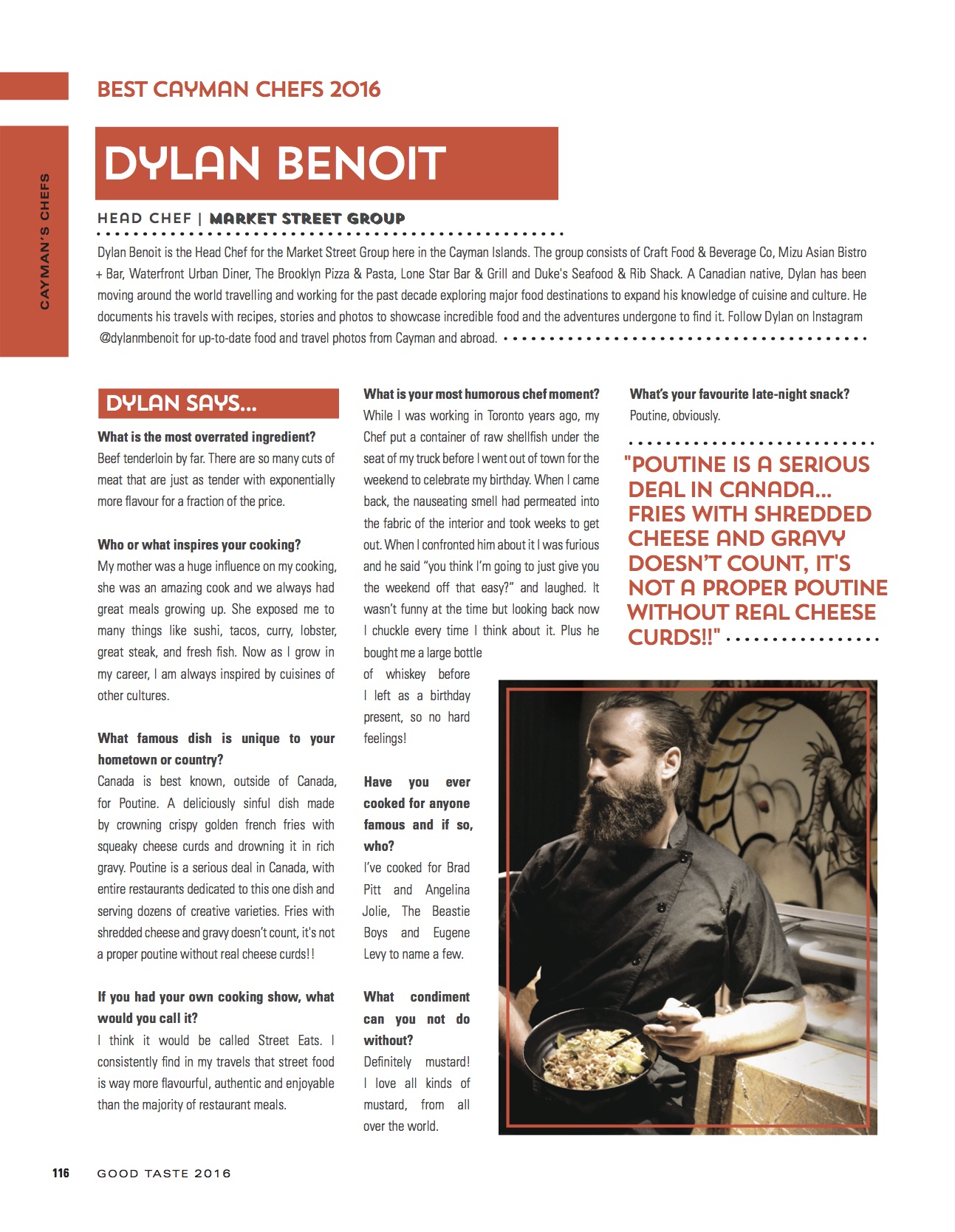 Good Taste Magazine - 2016
I am featured in the 2016 Good Tatse Magazine (Cayman) with a Q&A segment talking about what inspires my cooking, some humourous kitchen moments and what I consider to be the most over rated ingredient.
Curiosidades Gastronomica - Aug 24th, 2015
Blog post from Curiosidades Gastronomica during a media dinner I cooked at Sonoma Brasserie in Guadalajara, Mexico.
Weber Grill Tour Mexico - July 27th, 2015
Myself and Chef Aaron Mizrahi of Sonoma Brasserie co-hosted an incrdible night of cooking during the 2015 Weber Tour, held by Weber Grills Mexico. posted in "El Diario de un Tragon" blog, Guadalajara, Mexico.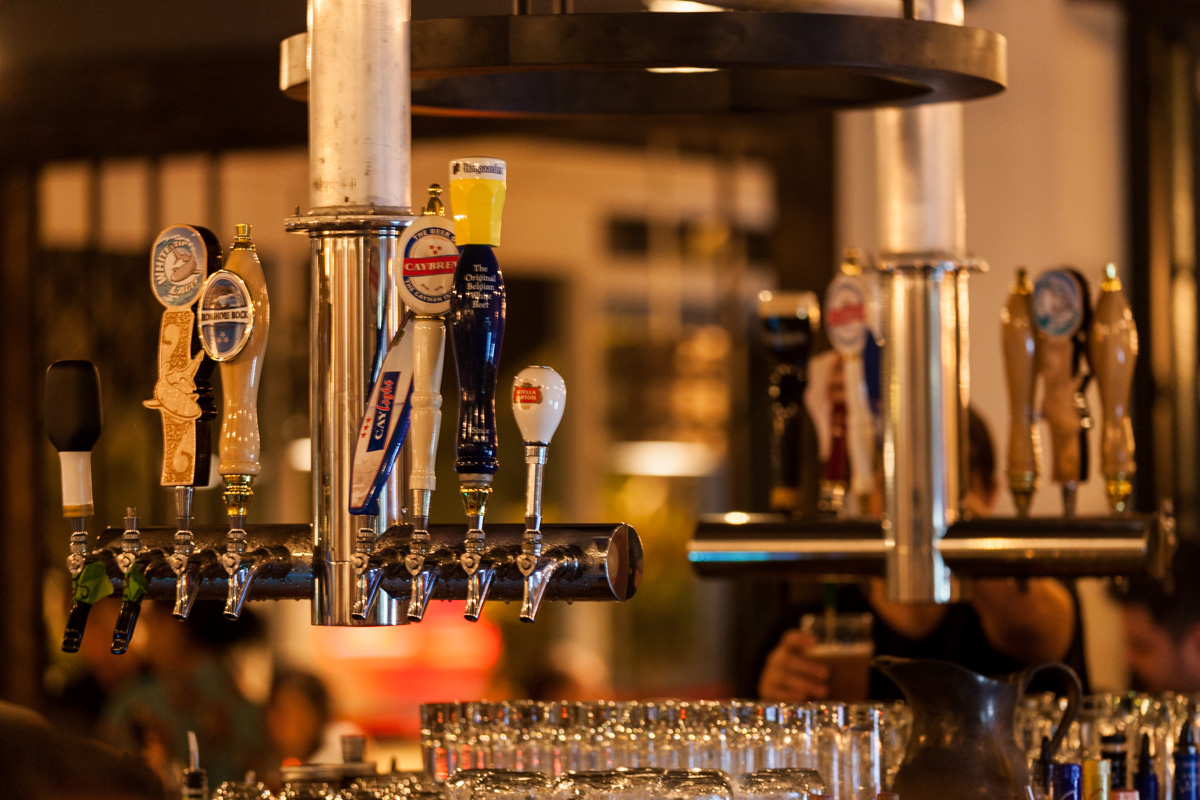 Promo Video for Craft Food & Beverage Co - Aug 15th, 2015
Recently I was featured in a promotional video for my restaurant Craft F&B Co. in the Cayman Islands on Cayman.com
What's Hot Magazine - Men's Edition, June 2013
I was featured on the cover of What's Hot Magazine Men's Edition. Inside I discuss staying active & fit, custom tailored suits and of course, food.